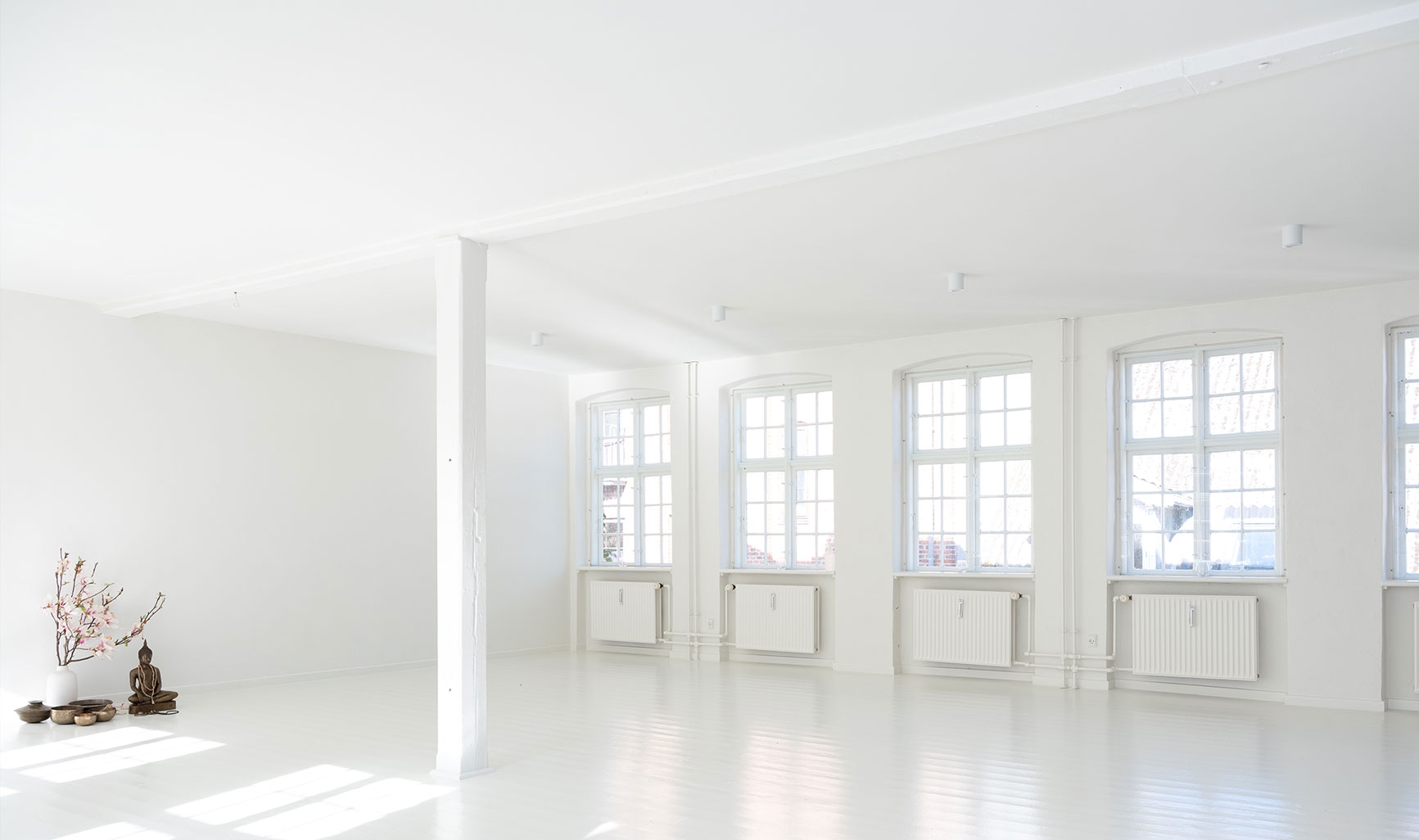 Studio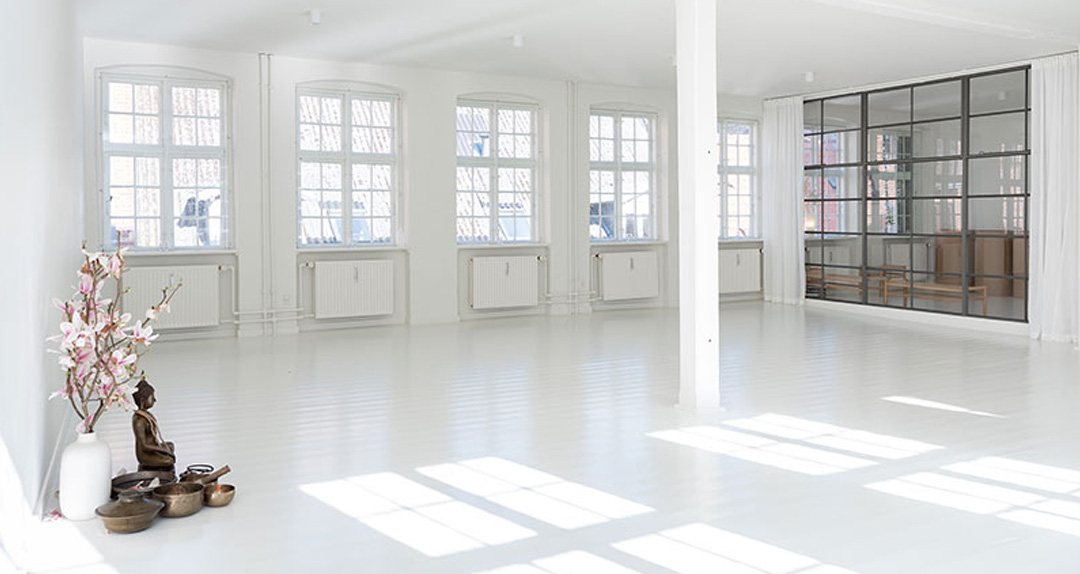 Location
The studio (shala) is located in the center of Aarhus but it's a quiet atmosphere in the shala. There are lots of coffee shops, cafes, groceries and super markets close by and even in the same building.


Dressing room/bathroom
Please undress in the bathrooms. We don't offer a separate changing room. We share 4 bathrooms and 1 shower with two renters at the same floor. They use the building between approximately 08.30-16.30, so no rush hour at the bathrooms when the shala is open. There is plenty of closet space to store your clothes, bags and personal valuables in the shala. Shoes as well. Please don't use the benches for storing bags and don't hang clothes or towels on the heaters etc., we want to keep the practice space as calm and free of distractions as possible.


Mat
Bring your own mat if possible. Mysore students attending the studio several times a week can at the moment store it for free in the shala. Please roll your mat tight with a strap and name to save space. Please don't leave or store towels or other private props or stuff without a special agreement.


Parking
Unfortunately we don't offer private parking spots at the moment. Parking in the area near by is possible for 2 hours or until 9am for free if you can find an available spot. There is a payment parking area just on the opposite site of the building. The Botanical Garden or The Old City offer free parking / 5 hours. Remember your parking disc.


Public transportation
A lot of different bus lines. Bus stop is located at Vesterbro Torv.


Renting the studio
It is possible to rent the studio for classes, photo shoots and meetings outside our scheduled classes. Please contact pr. email.



Etiquette in the studio
You are welcome in the studio. Please respect 'dos and don'ts':

∙ A silent friendly area - please act and walk silently, please refrain from unnecessary talking.

∙ Hygiene - personal hygiene is an integral part of practicing yoga. Please ensure that you and your gear are clean.

∙ Clean mats - please clean after daily use.

∙ No perfume.

∙ No shoes - please leave them at the entrance.

∙ No mobile phones - please turn off your mobile phone.

∙ Please respect the student-teacher relationship and follow any request from your teacher.

∙ Please do not add, skip or in other ways deviate from the traditional Ashtanga sequence of yoga asana unless acknowledged or requested by your teacher.

∙ If you do not know the sequence or if following the traditional method is not possible for you, please talk to your teacher or request guidance for another type of class.

∙ Please do not take any new asanas unless agreed upon with your teacher.

∙ Please stay on your mat and refrain from assisting other practitioners.

∙ Listen to you body. Respect your limits. Acknowledge that your body/mind will feel different every day or time you step on your mat. Follow you own breath.

∙ Practice with care and consideration towards yourself and others.