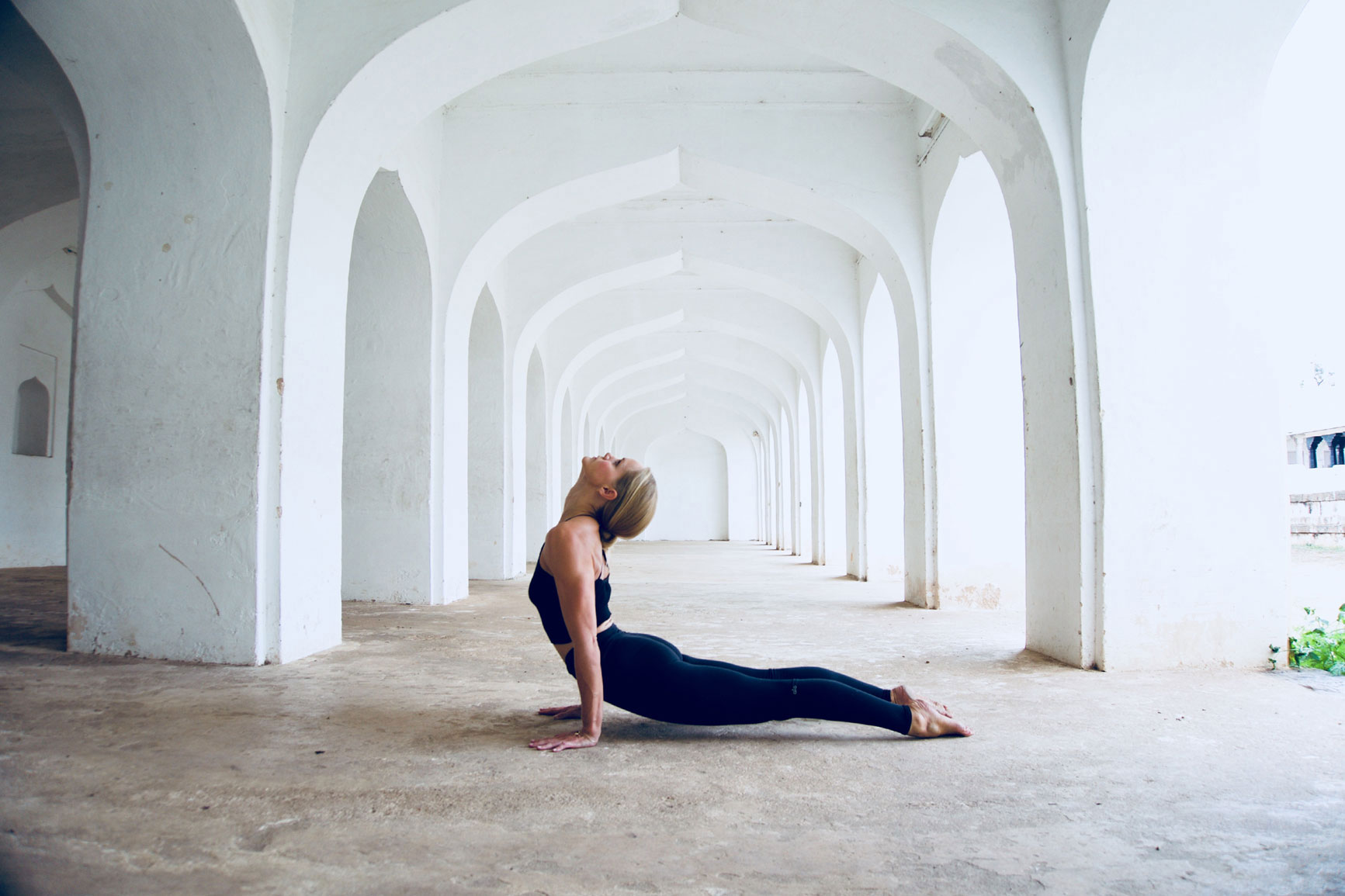 Mira-Kristine Wøhlk Vilbæk
Mira-Kristine Wøhlk Vilbæk (born in Denmark in 1975) is the owner and main teacher in Ashtanga Yoga Mira Wøhlk. She is a student of Sharath Jois (KPJAYI, Mysore, India) and continues yearly her studies in India. She has completed Richard Freeman's 200-Hour Ashtanga Yoga Teacher's Intensive and practiced with at lot of international teachers.
She started regularly practicing yoga around 2000. In the beginning she explored Hatha and Vinyasa Flow Yoga. It was an article in the 'Time Magazine' back in 2001 that made her curious about the Ashtanga Yoga method. When KPJAYI authorised level 1 and 2 teachers, Tanja Schøndorff and Miles Ratledge opened an Ashtanga Yoga Shala in Aarhus in 2003, she became committed and dedicated to this authentic ancient practice and it developed as a long term Parampara commitment for 14 years both as a student, trainee, assistants and later teacher. For many year she has been teaching the full Mysore program as well as guided classes in the same shala where her Ashtanga Yoga journey began.
Mira has completed teacher trainings and attended workshops in different styles of yoga, anatomy, movement, breathing techniques, pranayama, meditation, buddhism and philosophy, and studied with a number of international teachers: Richard Freeman, Mary Taylor, John Scott, David Swenson, Nancy Gilgoff, Rolf Naujokat, Eddie Stern, Ty Landrum, Maria Boox, Michel Besnard, David Roche, Kino MacGregor, Mark Robberds, David Keil, Anthony Prem Carlisi, Lucy Scott, Edward Clark, Liz Lark, Jules Levinson among others.
Mira has due to different either chronically injuries and physical disabilities first-hand experience and thereby a deeper understanding and knowledge about how to modify the student's yoga practice and keep practicing with an injury or disability and how to recover physically and mentally through the yoga practice.
Her injuries are not yoga related but genetically based or caused by life accidents like a hip disability and osteoarthritis, knee injury (meniscus, torn ligament, bone fragture), Dupuytren's contracture and several hand surgery and asthma.
Mira has a background as an art historian from Aarhus University and has been working 10 years in the field of art, curating, design, interior and communication/copywriting.